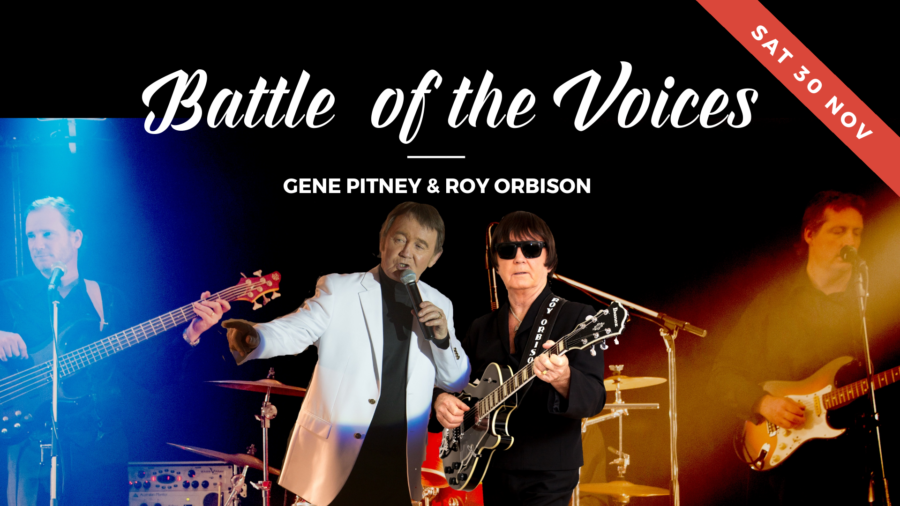 Two of the most spectacular singers of all time – together in one show. Join us as Eddie Daniels transports you back to the 60's with the greatest hits from Gene Pitney and Roy Orbison in this explosive tribute show. Guests will also be treated to a delicious 3 course dinner.
Date: Saturday 30th November 2019.
Time: Doors open 6.30pm. Show starts at 7pm.
Cost: $79 per person.
Venue: Headland Golf Club, Golf Links Road, Buderim.
To purchase tickets CLICK HERE
The Show
The unmistakable voices of Gene Pitney and Roy Orbison will be heard again during this amazing tribute show, performed by Eddie Daniels.
With an incredible vocal range of over 3 octaves and the ability to re-create the vocal sounds of the greatest singers from the 60's, critics have hailed Eddie a "Master Showman" and the "King of Cabaret". His amazing stage presence captures his audience as soon as he walks on stage.
Eddie is able to move his audience through the music of Roy Orbison and Gene Pitney, giving them that unmistakable "goose bump and shiver down the spine feeling" that you get from experiencing something very, very special.
The Dinner
Our Executive Chef has created a delicious 3 course sit-down menu for the night, sourced from fresh and seasonal produce and ingredients.
Check out the menu below or CLICK HERE
Please notify us of any dietary requirements when booking.