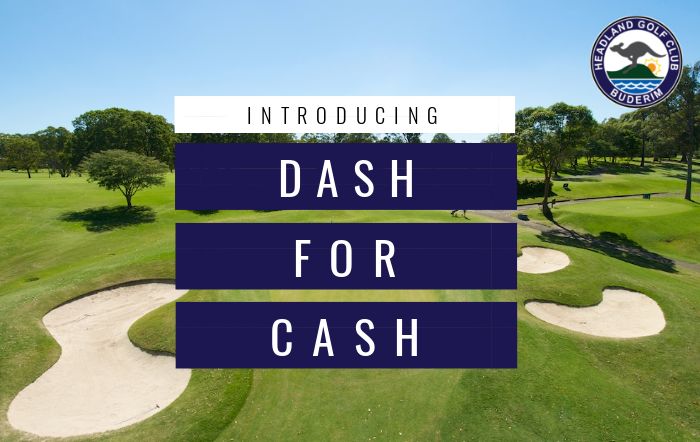 Dash for Cash is a fun way to ease into the weekend and grab some "hard earned" off your fellow golfers. The monthly event is a 9 hole single stableford knockout competition where each group is left with one winner, who takes home the cash prize! Entry is $5.
You can even stay afterwards and enjoy an affordable a la carte meal at Vista @Headland from 6pm, and go into the Members Joker Jackpot draw for a chance to win some more cash!
Book your spot via the members portal.