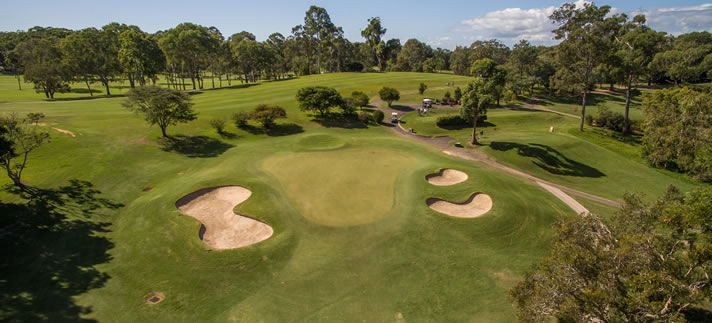 Social Golf
Since we are based in a prime tourist destination, we get many visitors at Headland Golf Club. Visitors are most welcome to join us for a round of golf and/or meal in our restaurant.
Social Golf Days
Social golf is possible every day. However, club competitions sometimes restrict social golf times so it's always best to book in advance.
The best days for social play at Headland are:
Mondays;
Fridays;
Sundays.
Competitions
Visiting members of other golf clubs with an official Golf Australia (GA) handicap can join us in some competitions. Please visit the Competition Golf page to find out more.
Make a Booking
Bookings for Social Play can be made through the Pro Shop by calling 07 5444 5800 or booking Online, or through the Administration Office if you're booking more than one month in advance.
Alcoholic Refreshments
Headland Golf Club is a No BYO alcohol club. As such, we request that guests and members refrain from bringing alcohol onto the club's premises including the golf course. Any alcohol found on our premises which has not been purchased in our clubhouse will be confiscated.
The club has a wide variety of alcoholic and soft beverages available for purchase, and a drinks cart is in operation four days a week (Wednesday, Friday, Saturday & Sundays) weather permitting.
Dress Policy
Please be aware of Headland Golf Club's Dress Policy before your visit.
Book a Round
Call the Pro Shop now on 07 5444 5800 or Book Online to make a booking for Social Golf.