Junior Program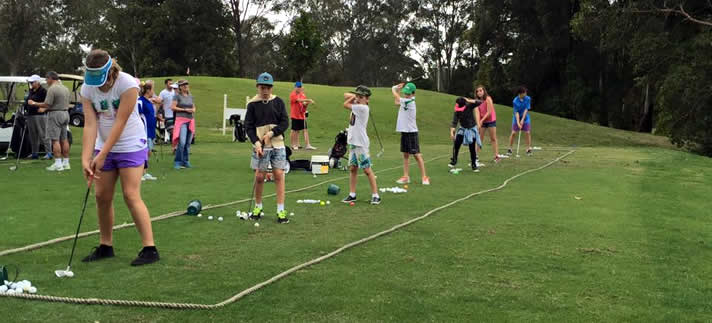 Headland Golf Club is committed to fostering junior development and offers a specialist junior academy for ages 6 – 14yrs. GOLF ROCKS KIDS ACADEMY is managed and operated by Australia's only Master Kids Coach and Australian P.G.A. Member, Leon Faulkner. Certified in Game Development, Leon and his team provide a 10 Level Player Pathway curriculum, designed by world leaders in junior golf, U.S. Kids Golf.
"Our Kids Academy provides a, LEARNING after school, and, PLAY on the weekend model. On-course play is critical to a juniors development" says Coach Leon.
Working in unison with the Headland Golf Club Family-Tee-System, academy juniors experience regular on-course play, on course lengths, that are both appropriate for their age and their driver carry.
"We're privileged to provide juniors a pathway that begins with learning the game with their friends, then onto building on-course experience, becoming a Headland Junior Member and then finally onto our very own Sunshine Coast Local Tour, providing them with endless global opportunities" says Coach Leon.
The academy also provides free school pick-up for local schools.
For more information about our program, enrolments and junior tournaments, please visit the GOLF ROCKS website GolfRocks.com.au