Starting Women IN Golf (SWING)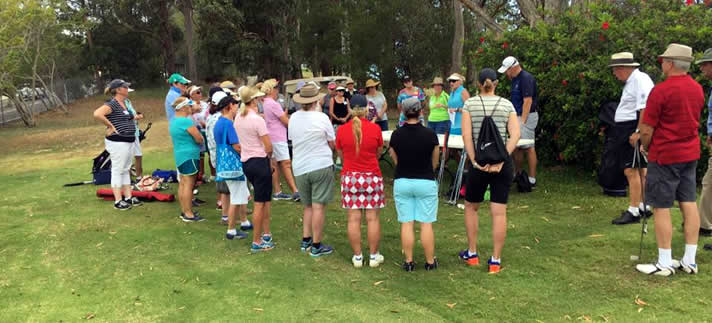 Headland Golf Club is offering this golf program to new female golfers, and those who are returning to golf.
THE SWING PROGRAM aims:
To create a supportive pathway that will take a beginning golfer to become a confident player, knowing golf's skills, rules, etiquette and competition scoring systems.
To make new members feel supported, encouraged and at ease and be given as much help as required in order for them become confident as they settle into club life.
A SUMMARY OF THE SWING PROGRAM:
An initial program of five clinics run by our Club Professional, and one day on the course is just the beginning!
If you decide that golf is the game for you, you will then be invited to play nine holes on Tuesday mornings.  Participants will be given advice on course etiquette, course management, scoring systems and golf rules.  Mentors will be available to help you with your learning experience.
Provide a glimpse of what being a member of a club is all about, including access to a range of social activities and events.
Discount on food and beverage items purchased in our Clubhouse.
Women can join in the program at the beginning of each school term, compromising 6 weeks of tuition followed by additional weeks access to the golf course. The player will then be able to graduate to full membership or play socially with confidence.
If SWING participants choose to become members at Headland Golf Club, they will receive a 30% discount off their joining fees.
If you would like more information please contact our SWING Coordinator Di Stark for more information either by phoning 0419 502 750 or emailing swing.golfing@gmail.com.