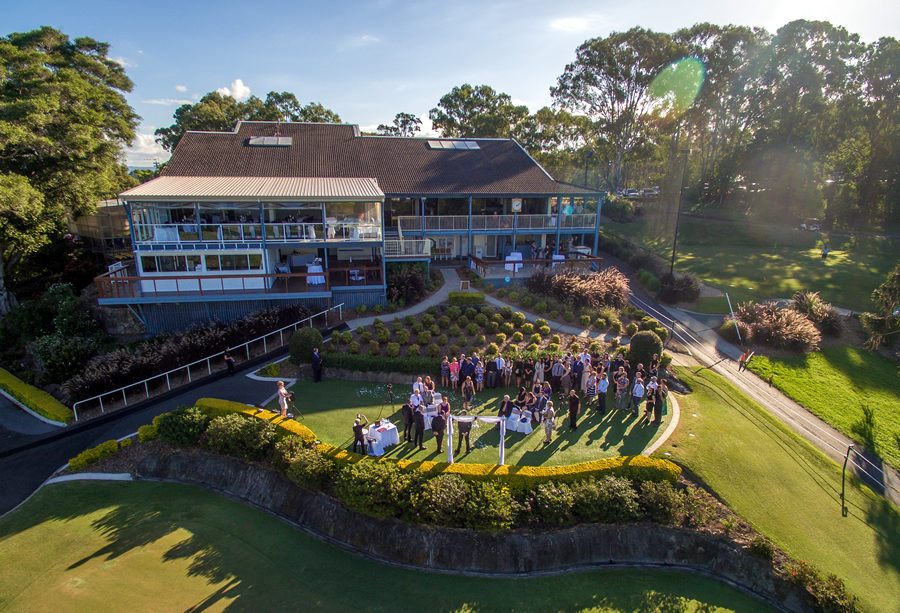 Everyone loves a special event that brings people together to celebrate with food, drinks and fun times. We've hosted more than our fair share over the years and many event hosts become regulars who repeatedly book their special events at Headland Golf Club.
There's no secret to our success. We collect guest feedback after events to find out what people enjoyed most and listen to what we could do better. We've spent years improving our facilities, service and planning so we can ensure that every single event hosted here is a roaring success.
Here's what our guests appreciate most.
1. Easy
Our events and functions team will do everything, so all you have to do is welcome your guests and enjoy their company.
The first step to planning your event is to talk with one of our team members about your ideas. You can do that over the phone, by email if that's easiest, or by visiting us so you can see the restaurant, deck and views and get a sense of the spaces available. If you visit and let us know ahead of time, you can also sample items from our menu to plan the catering.
Once we know what you want, when the event will take place, what the occasion is and who will be attending, we'll work with you to plan every detail, including decorations, place settings, linen, table seating arrangements, food, drinks, music and any special equipment which may be needed, for example  audio-visual presentations.
We'll do all the work for you making this the easiest event you've ever hosted.
2. Wide appeal
With its classic golf course, epic views and timeless setting, Headland Golf Club appeals to people of all ages and backgrounds.
Beach lovers enjoy the ocean views, nature lovers like the green and open spaces. Everyone enjoys the convenient location and access, within easy reach of Brisbane and Gympie and with plenty of free parking.
Food and drinks are an important part of any event and you'll appreciate our high standards and creative approach when it comes to refreshments. Our menus include dishes with proven appeal and classic favourites with a modern twist. We cater to your tastes and can offer dishes that will appeal to the most discerning guests as well as those with special eating requirements such as vegetarians, gluten-free diners or just about any food requirement you can think of.
Our aim is to make your guests happy, so we'll spend time working out how to do that and plan every detail in advance. That way, you can be assured the event will we meet your expectations.
3. Budget-friendly
We aim to provide excellent value for money and we understand the importance of sticking to a budget. If you have a specific budget in mind, we'll suggest ways to meet it. If you want to make sure you stay within a tight budget we'll let you know in advance exactly how much everything will cost, so there are no hidden surprises.
Would you like to host a stress-free event?
Call us on during business hours on (07) 5444 5800, or email our event management team now to enquire about availability and see how we can help you.